Conserving the quandong at Australia's heart
CHABG is uniquely placed to work with iconic national parks and their Traditional Owners across the country. In Uluṟu-Kata Tjuṯa National Park, the Desert Quandong (Santalum acuminatum) has high cultural significance for the Aṉangu people, and requires conservation action to prevent local extinction from the impacts of feral camels. This species was successfully propagated for reintroduction through a collaboration between the Park and the National Seed Bank at the Australian National Botanic Gardens, Canberra. This joint venture has also inspired future plans to reinvigorate the park nursery to establish and maintain a seed orchard, utilising conservation horticulture expertise from the Gardens.
Culturally significant flora
The Wanggalili project aims to establish an innovative, sustainable Aboriginal managed agriculture business in Karratha by growing culturally significant plants for harvest and sale. The Botanic Gardens and Parks Authority in Western Australia is part of a partnership with the Yindjibarndi people, government, and business to preserve culturally significant flora and develop propagation techniques for Australian native food plants. As part of this, the seeds of 14 species were collected, propagated and transported back to country for use in planting trials by the Yindjibarndi people. This work represents an important step on the road to reconciliation through collaborative projects that support Traditional Owners to manage country, and the conservation of culturally significant plants.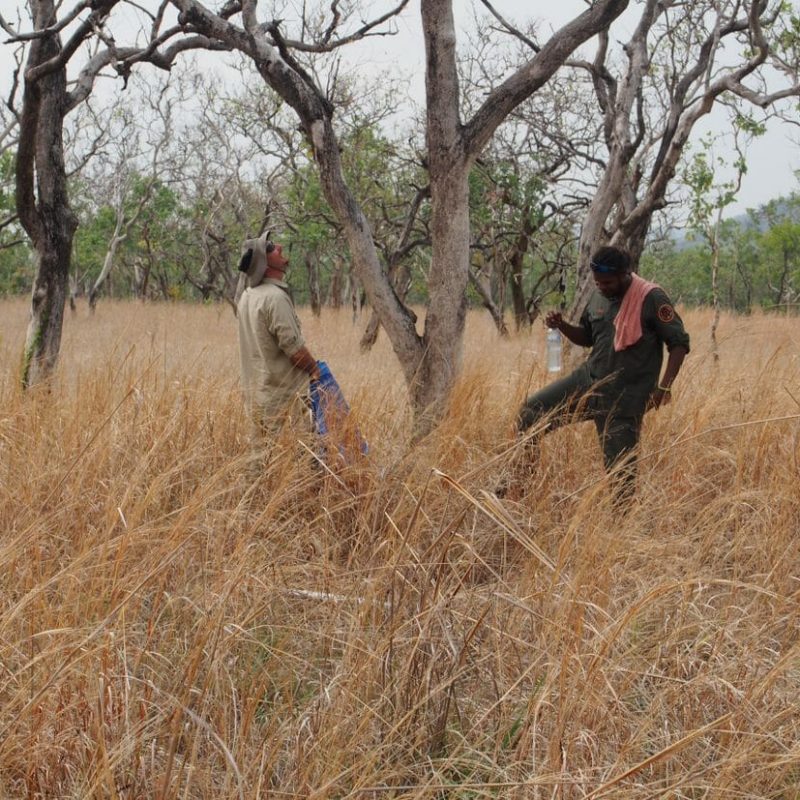 Crop wild relatives on country
A crop wild relative (CWR) is a wild species closely related to a domesticated crop such as wheat, sorghum or rice. These species are an important resource for improving agricultural production as they may have useful traits (such as drought tolerance) that can be introduced into crop plants through crossing. Australia's centre of crop wild diversity extends throughout the top end of Australia. Kakadu National Park in the Northern Territory hosts a number of CWR species that are of great interest to the scientific community. In early 2018, experts from the George Brown Darwin Botanic Gardens, the National Seed Bank and the Australian Grains Genebank visited the Park and worked alongside Traditional Owners, school-based apprentices and women rangers to collect from CWR's and share knowledge. This work secured 43 collections of 22 species, including the first collection of Sorghum grande to be represented in the global genebank system.