On a mountain high in cloud forests
The tropical mountain tops of far north Queensland are at altitudes cool enough for clouds to form, creating isolated areas at the peak that are often shrouded by thick fog and mist. Here, unique species have evolved in what are known as tropical montane cloud forests (TMCFs). These peaks are vulnerable to the effects of climate change and need urgent ex situ (off site) conservation action to safeguard native plants that call these mountains home. Funded by the Ian Potter Foundation, the Tropical Mountaintop Plant Science Project (TroMPS) aims to collect, store and propagate genetically diverse ex situ collections of TMCF plants and seeds, and research the potential for these plants to survive and/or adapt to predicted climate changes. The rescue mission is a collaboration between the Australian Tropical Herbarium, the Australian National Botanic Gardens, Western Yalanji Traditional Owners, the Wet Tropics Management Authority, the Royal Botanic Gardens Sydney, the Royal Botanic Gardens Victoria, the Dandenong Ranges Botanic Garden, the Brisbane Botanic Gardens and the Cairns Botanic Gardens.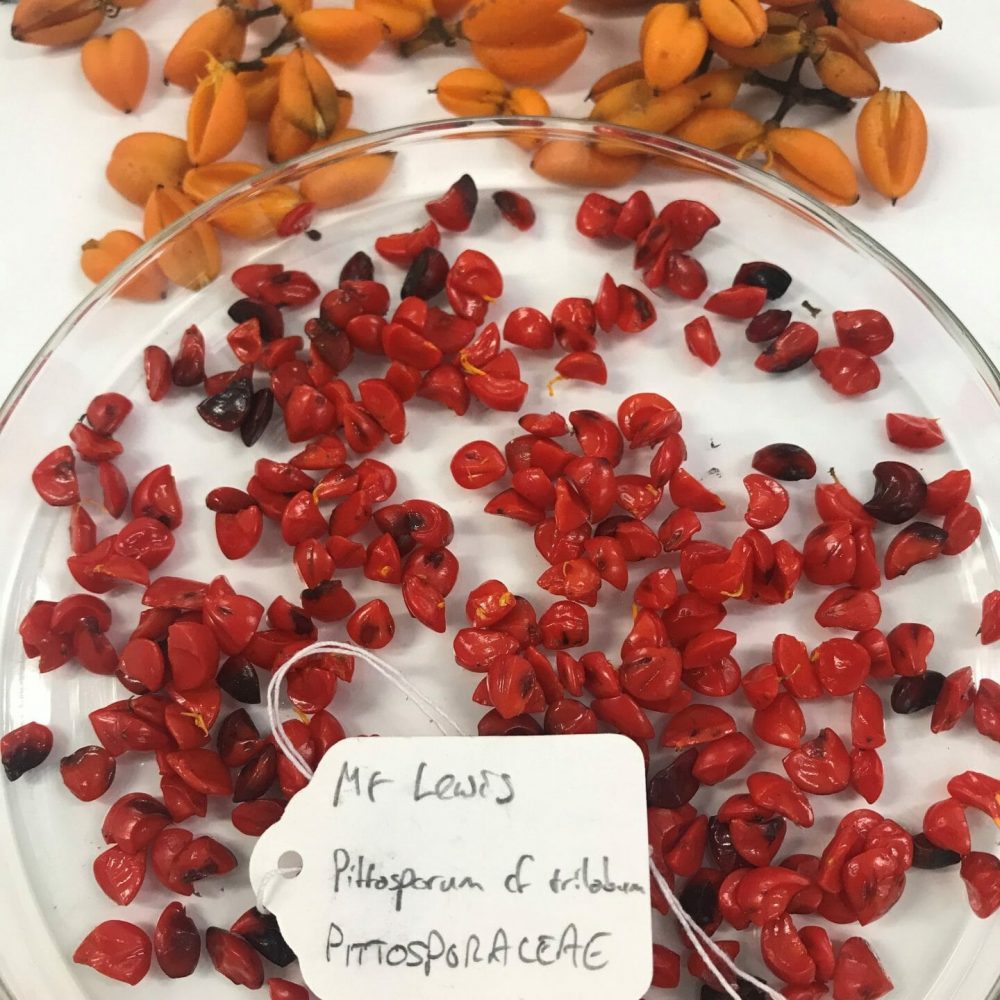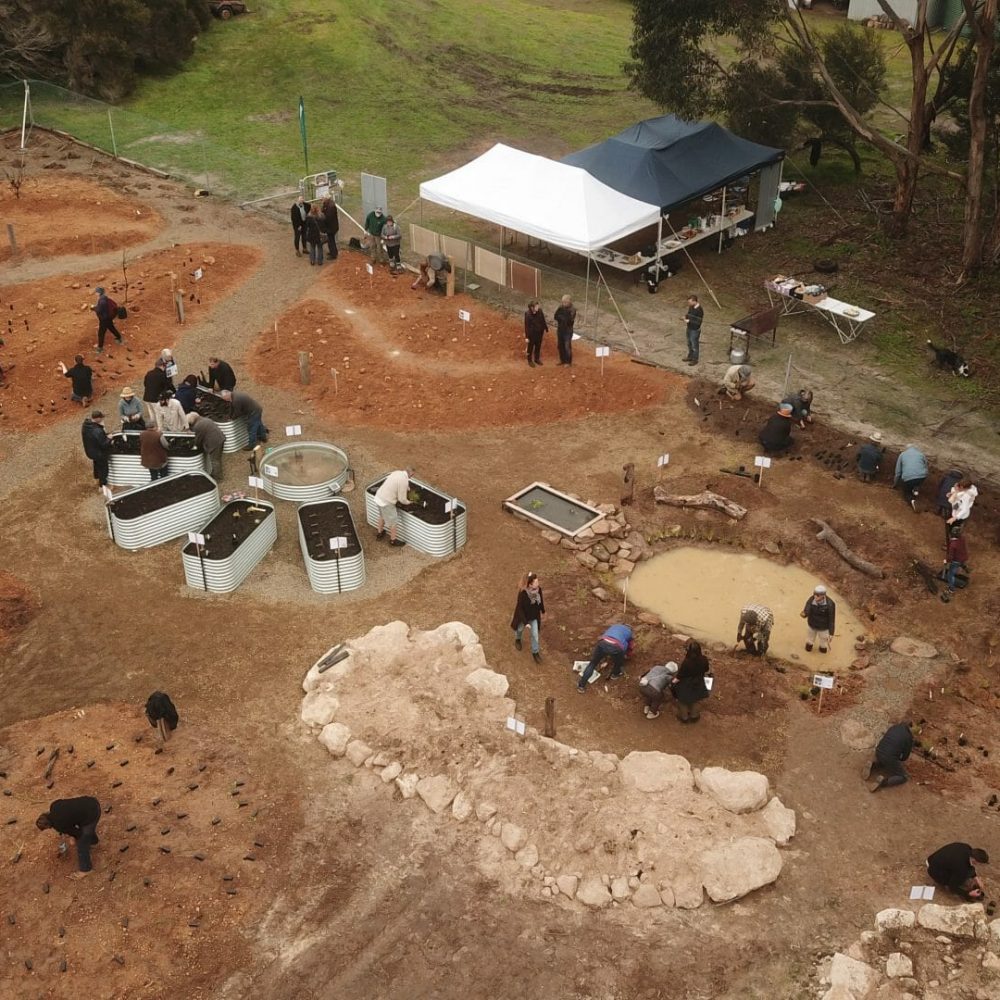 Hop to it – Seed production on Kangaroo Island
The devastating 2019–20 bushfires on Kangaroo Island affected 48% of the island, burning 211,000 hectares of habitat. In a bid to safeguard impacted plants from extinction, the SA Seed Conservation Centre lead the development of a Threatened Flora Seed Production Garden on the island. This area will grow multiple populations of the island's at-risk species, then collect their seed for banking and biodiversity recovery projects on the island for years to come. The seed production garden will provide genetically diverse material for propagation, education and biological studies, and as a backup against future climate threats. This long-term asset was made possible through extensive partnerships with community, the Nature Conservation Society of SA, Bio R and funding from the Australian Government.
Care for the Rare project aims to assist regional botanic gardens in Victoria to introduce conservation collections into their public landscapes, and encourage and assist gardeners to undertake a more sustainable approach to conservation horticulture. The project will deliver learnings from the Royal Botanic Gardens Victoria about growing and maintaining rare and threatened species and advise regional botanic gardens on the types of plants best suited to their local areas. It will also provide a best-practice framework to build capacity in managing Victorian landscapes under a changing climate.